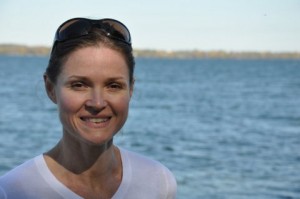 Jessamyn Nitsch RMT
Jessamyn has been living and working in Bloor West Village since 1997. She graduated from Queen's University in 1996 and Sutherland Chan School of Massage Therapy in 2001. Jessamyn has worked in other settings as an RMT but building her practice at Balance Health Centre has been the focus of her career since it began.
She has been fortunate enough to work with so many wonderful people as their Massage Therapist. She believes that everyone can benefit from Massage Therapy and strives to improve your health with each treatment.
She recognizes that in your busy lives the time you spend taking care of yourself is valuable and works hard to achieve your goals during your treatment.
Jessamyn is a great listener and a compassionate individual that uses deep pressure when called for.
She and her family live in a sweet spot between the Junction and Bloor West Village.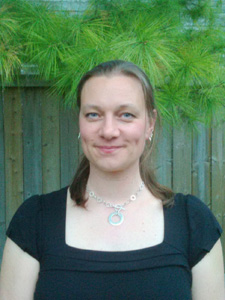 Caroline Waszek RMT
Welcome! After being a client of Balance Health Centre for the past twelve years, I am thrilled to be joining their team. Having a passion for dance and athletics, massage therapy has been a part of my life from a young age. After graduating from the University from Toronto, I enrolled in the Sutherland-Chan School and Teaching Clinic for massage therapy. Upon completing the rigorous training program and passing the provincial registration examination in 1999, I starting building my practice in Bloor West Village and 15 years later I am still here. Along with keeping physically active, I enjoy reading, writing and relaxing in my lush green backyard watching all that nature has to offer.
As a massage therapist I am committed to helping you receive the best care possible and I do this by incorporating various massage techniques and self care regimes into my treatments to help keep your mind and body happy and healthy.
As a Registered Massage Therapist I am regulated just as your Doctor, Chiropractor and Physiotherapist are under the Regulated Health Professions Act. I am in good standing with the College of Massage Therapists of Ontario. The CMTO is a professional organization whose purpose is to protect and serve the public by ensuring the competency and quality of care provided by Registered Massage Therapists.
I welcome any questions you have about massage therapy and how I can help you so do not hesitate to call me for more information.
I am committed to improving the quality of your health through massage therapy and look forward to working with you soon.
In good health and happiness,
Caroline
Massage Therapy
Through the assessment and manipulation of the body's soft tissues and joints, massage therapy can illicit a therapeutic response that is both physiological and psychological in nature. Through positive touch massage can improve your health and well being and aid in your recovery from injury and illness. It can also help you to maintain your current healthy state.
Relaxation is one of the most powerful responses your body and mind can have to a massage. This will help you to more effectively address the numerous stressors in your life and on your physical well-being.
Massage can help effectively treat numerous conditions such as:
muscular pain and tension
tendinitis
whiplash
headaches and migraines
strains and sprains
digestive issues
stress
and many more
Remember though, you do not have to feel unwell to benefit from massage therapy. Even in good health massage therapy has benefits that will keep you functioning at your optimal health. These include but are not limited to:
increasing circulation
stimulating lymphatic flow
keeping joints mobile
improve posture
improve efficiency of breath
In short, massage therapy is a valuable tool that can help you achieve balance in your physical well-being.