Dr. Barbara Brown DC, CMRP, is owner and director of Balance Health. She is a chiropractor by profession, though primarily uses a structural balancing type of approach called Matrix Repatterning. More information about this technique and other approaches that Dr. Brown uses can be accessed through the Matrix Repatterning and Electroacuscope links on this page.
Dr. Brown has a new second location, Balance North in Collingwood ON, with work hours Friday and Saturday. Please see our Contact link for more information.
Jessamyn Nitsch RMT and Caroline Waszek RMT are our wonderful registered massage therapists. Please see our Massage Therapy link for more details.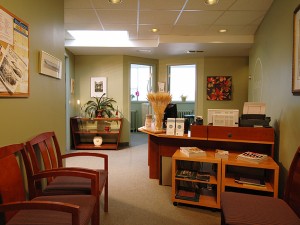 This team of practitioners create an integrative approach to hands-on health care, each therapy working well in conjunction with the others. By offering a variety of holistic services we empower our clients to take part in the combination of therapies that will best suit their preventative and healing needs.
Our frontline staff person is Linda Brown, and she will most likely be your first contact here at Balance. We are fortunate to have such a wonderful person as our administrative support.
We look forward to working with you, to achieve optimal health and balance.